Baskin-Robbins Job Application
Read the guide on this page to learn how to search for job openings at a location in your area. The instructions also detail how to fill out and submit the Baskin-Robbins job application. Baskin-Robbins is the world's largest chain of ice-cream shops with over 7,300 locations throughout the world (with 2,500 in the United States).
Apply Online
Step 1 – Click here to go to the careers site (link opens in a new tab/window).
Step 2 – Press the "Locate your nearest Baskin-Robbins" link to find a shop in your area.
Note: If you're searching for corporate jobs press the "careers website" link. Hourly positions (in-shop) cannot be applied for online, however, all corporate positions must be applied for via the website.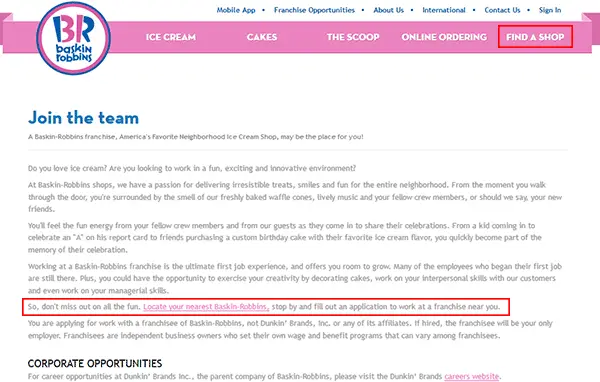 Step 3 – Enter your city, state, or zip code into the first input field, and then select a search radius. Hit the "Search" button to load the results.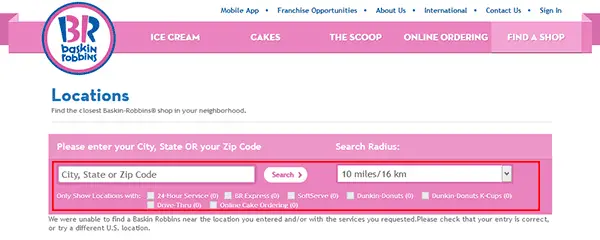 Step 4 – Scroll down the page to view all of the results. Press the "Get Directions" button for directions on how to get to your chosen location. You can also call the number listed to inquire about current openings.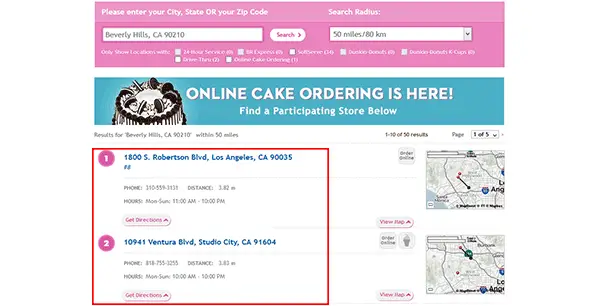 Note: Use the download link at the top of this page to download a general application that you can use to apply to the location of your choice.
How to Write
Step 1 – Download the form via the link at the top of the page.
Step 2 – Enter the following details into the first section(s):
Location preference
Date
Personal Information (name, address, contact details)
Desired employment information
Education history (schools, dates attended, etc.)
References
Employment history
Step 3 – Sign/date the form and then submit it in person.