The Nestlé job application can be accessed on the company's main jobs website. The links/button posted on this page will take you to the official employment site (where you can search for current openings and submit an application). Numerous types of careers can be applied for (across several different regions) however the guide posted below details how to search/apply for positions in the United States.
About the Company: Nestlé is an international food/beverage company based out of Vevey, Switzerland. The company was founded in 1866 (under a different name), and currently employs more than 330,000 people throughout the world.
Apply Online
Step 1 – Press here to have the company's official employment site load in a new tab/window within your current web browser.
Step 2 – Enter a keyword into the first input field, and then select a category/state/city from the drop-down lists. Click the "Search" button to load the list of openings.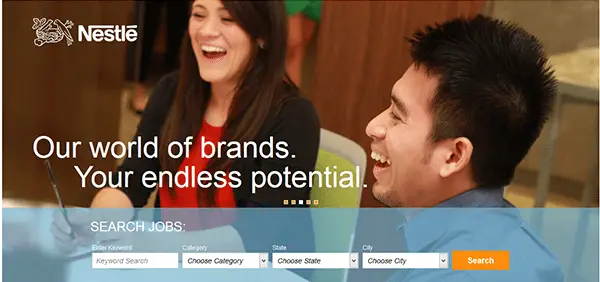 Step 3 – The results can be filtered by category, state, city, or company. Press the title/link of the position that you want to submit an application for.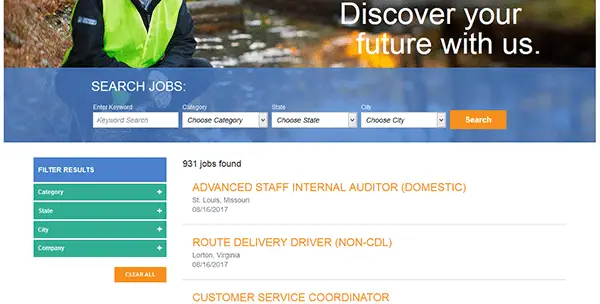 Step 4 – Read the job description and then press the button as outlined in red in the below screenshot.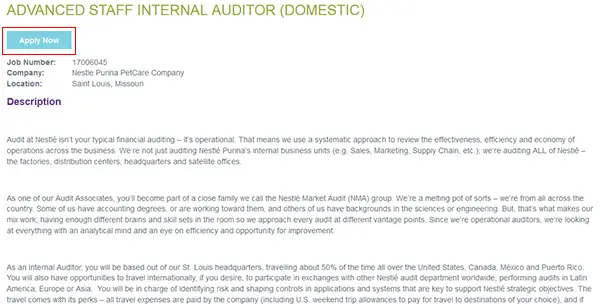 Step 5 – Click the button as shown in the below image.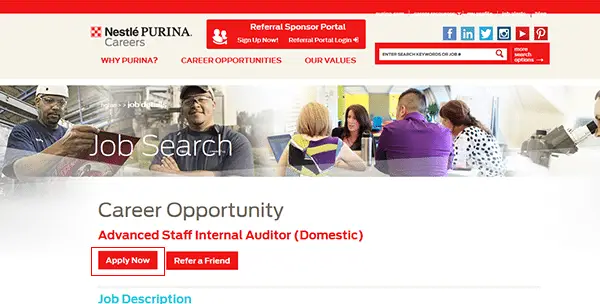 Step 6 – Submit the following details into the form and then click the "Save and Continue" button near the bottom of the page:
First name
Last name
Email address
Area of interest
Current or most recent job title
Phone number
LinkedIn profile
City
Country
Region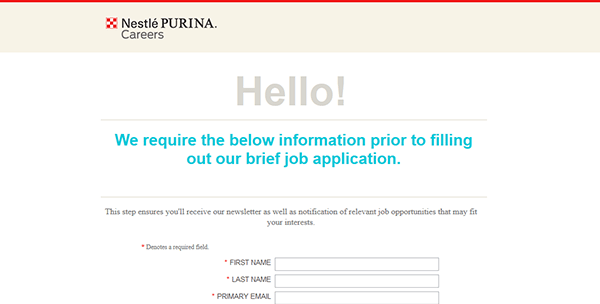 Step 7 – After the required details have been entered into the form you will be able to start the online application process. Continue to enter the required information into each section of the form until you are able to submit the application for processing.