Dunkin' Donuts Job Application
Apply for current openings using the Dunkin' Donuts job application. Jobs can be applied for either online (on the careers website) or offline (by submitting an application in-person). The guide posted below details how to complete the online application process.
About the Company: Dunkin' Donuts is a chain of restaurants that has more than 8,000 locations (in 41 states). The company specializes in making coffee, donuts, and other breakfast foods.
Apply Online
Step 1 – Go to the careers site.
Note: Link opens in a new tab/window.
Step 2 – Hit the "Apply Online" link as outlined in the screenshot. The careers portal will open in a separate browser window/tab.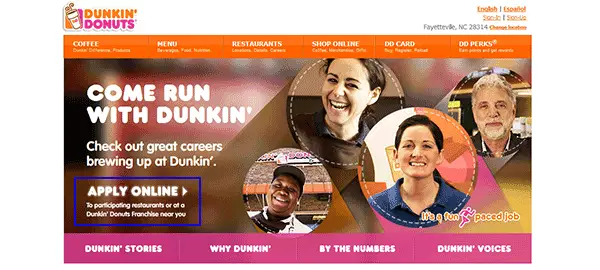 Step 3 – Select the position you're interested in applying for.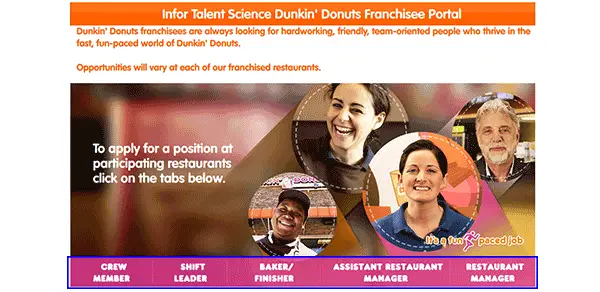 Step 4 – Select your language from the drop-down list. Enter your ZIP code, select a distance, and then press "Go."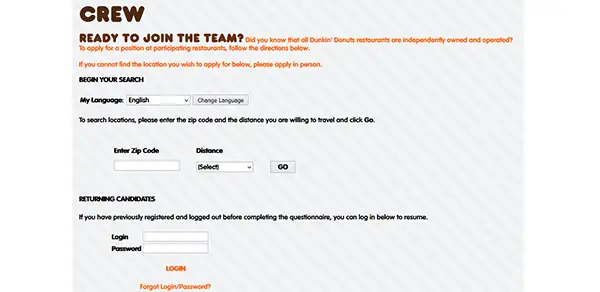 Step 5 – Select which locations you want your application to be sent to and then press the "Next" button.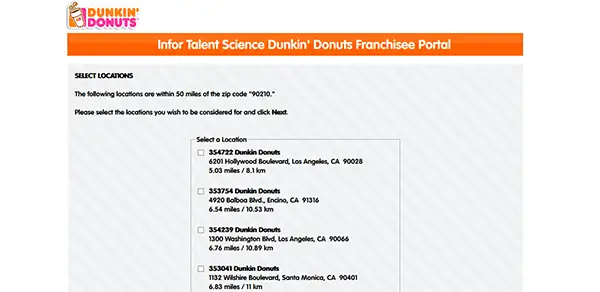 Step 6 – Registration – Enter the following registration details:
First name
Last name
Gender
Email address
Last four digits of SSN
Phone number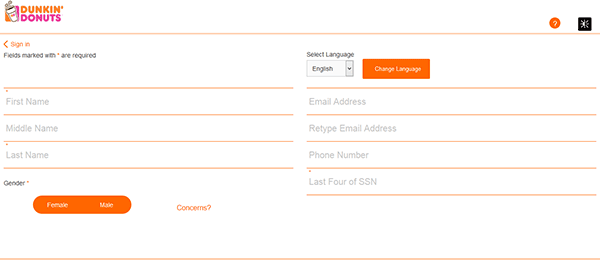 Step 7 – Sign in:
Create a login ID
Create a password
Solve the captcha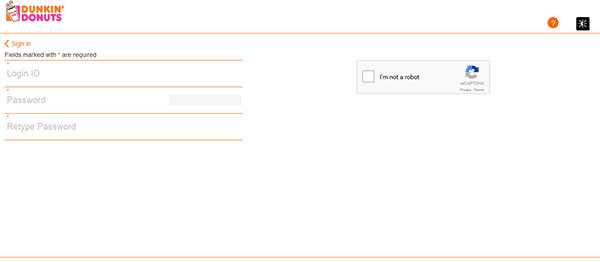 Step 8 – Agree to the terms/privacy policy (hit the "Agree" button).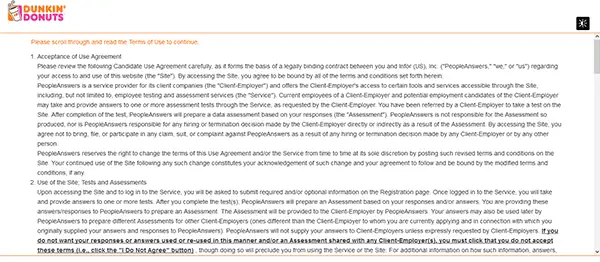 Step 9 – Select your ethnic background and then enter your birth year. Click the "Submit" button to go to the next section.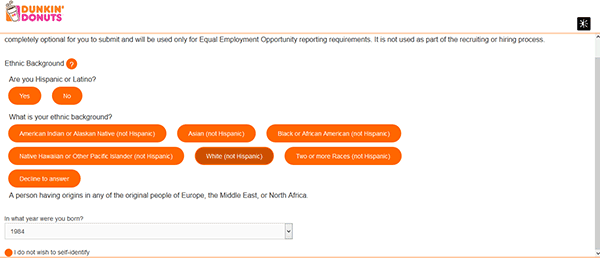 Step 10 – Select if you want to import your data from your LinkedIn account/resume. Otherwise click the "No thanks. Continue." button.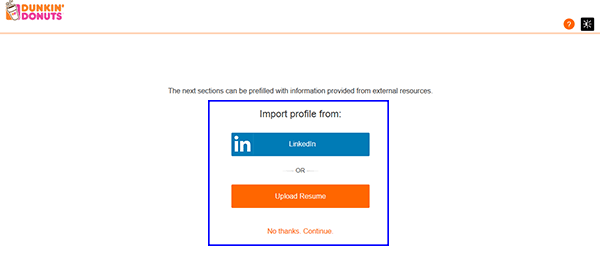 Step 11 – Answer all of the required questions (select yes/no). If relevant, upload your resume/cover letter.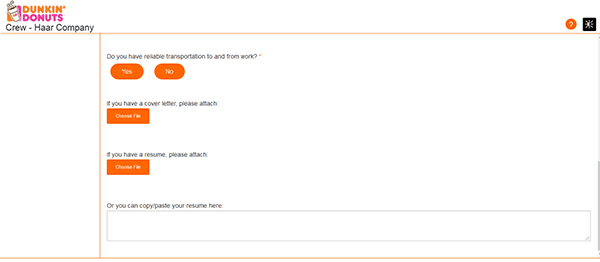 Step 12 – Personal Information – Enter the following personal details:
First name
Last name
Home address
City
State
ZIP
Telephone
Email
Position applying for
Date available
Availability information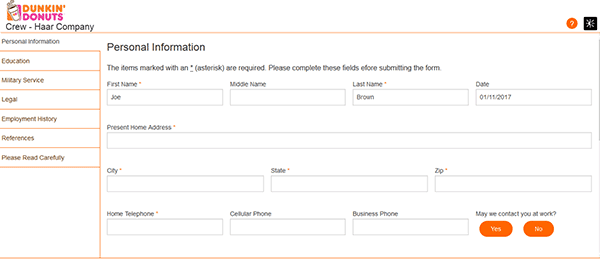 Step 13 – Complete the following sections to finish the online application process:
Education
Military service
Legal
Employment history
References
Please read carefully
Comments
comments