Cotton On Job Application
Access the Cotton On job application by going to the company's careers website. Numerous career types can be applied for including retail, corporate, and distribution positions. The company operates on an international level, therefore the main careers site is not location-specific. Follow the instructions posted below to learn how to access the main job search page.
About the Company: Cotton On is an Australian clothing brand/store that is headquartered out of Geelong, Australia. The company was founded in 1991 and has locations across the world.
Apply Online
Step 1 – Copy/paste the following link to open the careers site:
https://cottononjobs.com/
Step 2 – Enter a keyword and location (e.g. country) into the search form and then click the "Search" button.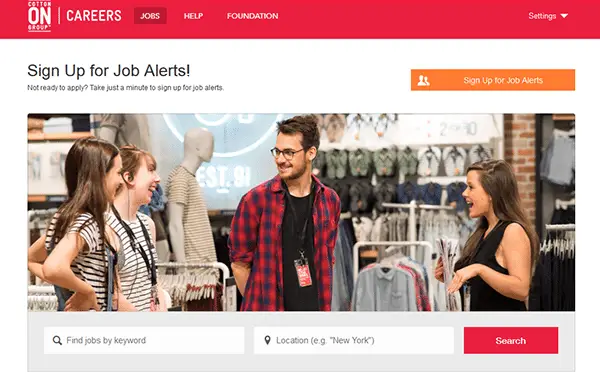 Step 3 – Press the link of the job that you're interested in applying for.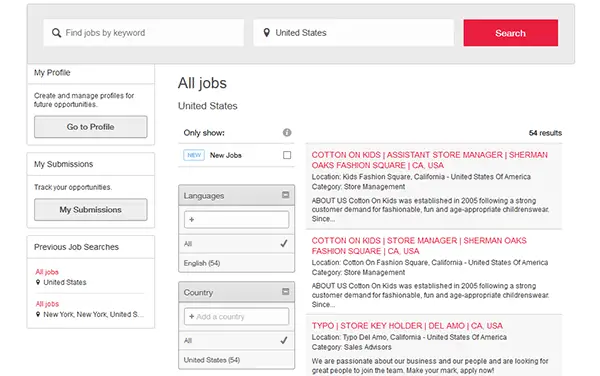 Step 4 – Review the following sections to learn more about the job/company:
About us
About the role
Skills and experience
Our culture
Benefits
Step 5 – Click the button as seen in the below image to move to the next step of the process.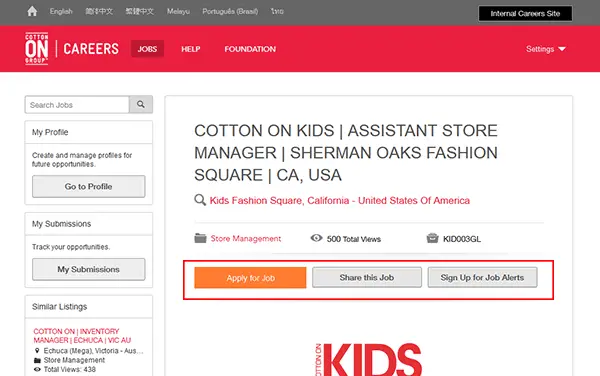 Step 6 – Fill in your email address and then hit the "Go" button to continue.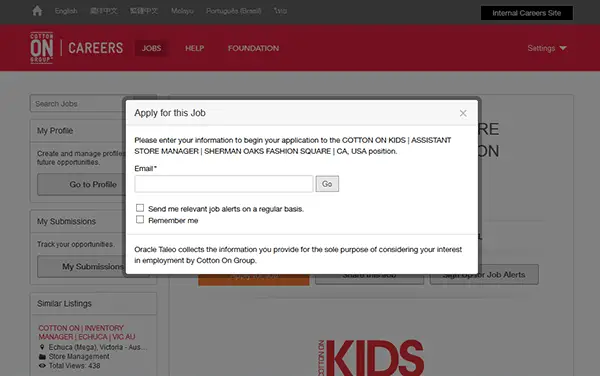 Step 7 – Enter your first name and last name into the form. Click the "Start" button.
Step 8 – Accept the privacy agreement in order to continue.
Step 9 – New User Registration:
Username
Password
Re-enter password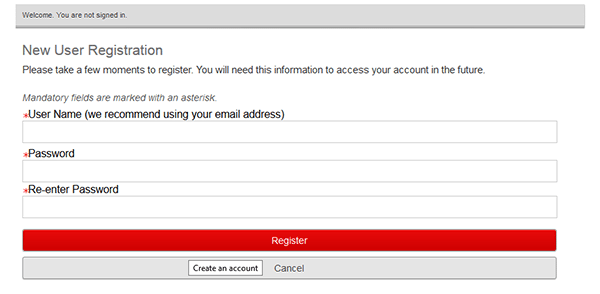 Step 10 – Profile Upload – In this section of the form you have the option of uploading your resume or importing your personal information from your LinkedIn account. Click the "Save and continue" button to go to the next step.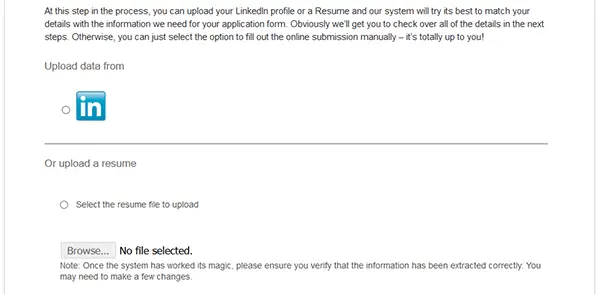 Step 11 – About You – In the "About You" section provide the following details:
Title
First name
Last name
Address line 1
Address line 2
Suburb
Zip/postal code
Place of residence
Primary number type
Primary phone number
Email address

How much notice do you need to give your current employer?

What date are you available to commence?

Source tracking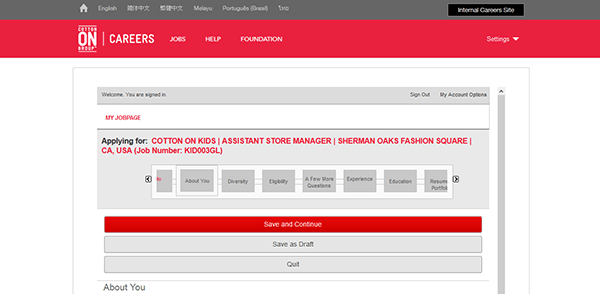 Step 12 – Complete the following sections:
Diversity
Eligibility
A few more questions
Experience
Education
Resume/portfolio
Review and submit