Michaels Job Application
The Michaels job application form must be completed online in order to apply for in-store, manufacturing, and distribution center jobs. The instructional guide in the section below details how to apply for available job openings via the Michaels website. Some of the benefits of starting a career with the company include schedule flexibility, various benefits programs, competitive wages, as well as retirement plans.
Number of Locations: There are more than 1,100 locations located throughout the United States. The brand is one of the largest retailers of arts & crafts supplies in the country. 
Apply Online
Step 1 – Begin by going to the careers page (click here – link opens in a separate browser tab/window).
Step 2 – Select which type of position you are interested in applying for from the drop-down list.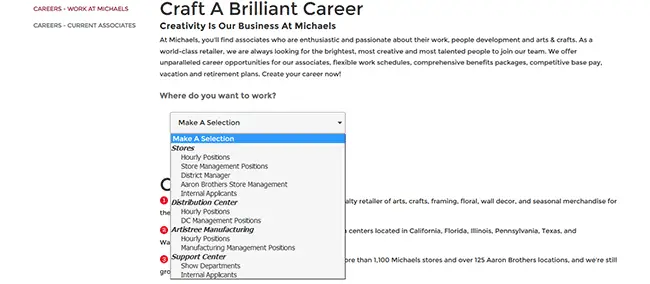 Step 3 – Enter the following details into the search form:
Location
ZIP code
Distance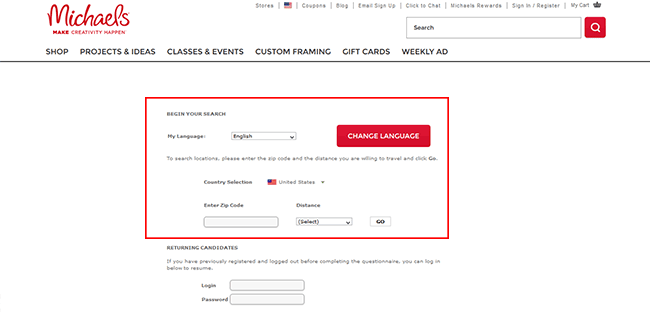 Step 4 – Click the "Go" button to find openings in your area.
Step 5 – Select the locations you want your application submitted to and then hit the "Next" link.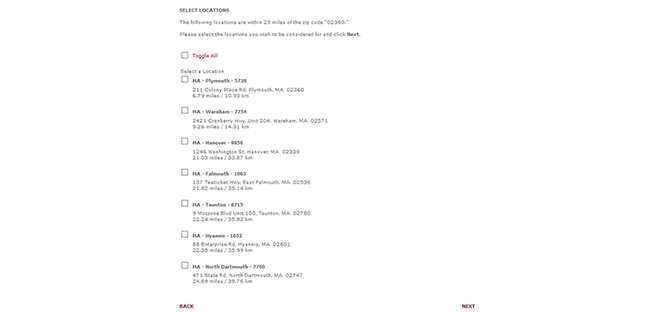 Step 6 – Choose the positions you want to apply for. More information regarding each position can be viewed by pressing the "Details" buttons (next to the job titles). Click the "Proceed to Registration" link.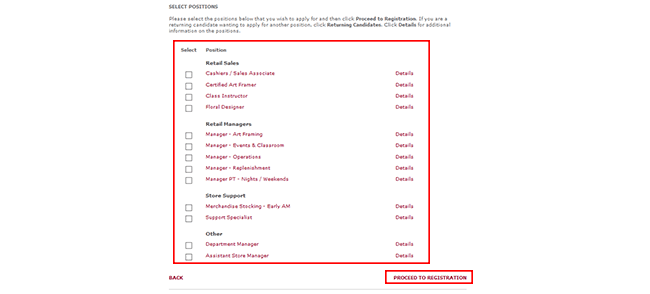 Step 7 – Submit the following details into the registration form:
First name
Last name
Email
Phone number
Last four digits of SSN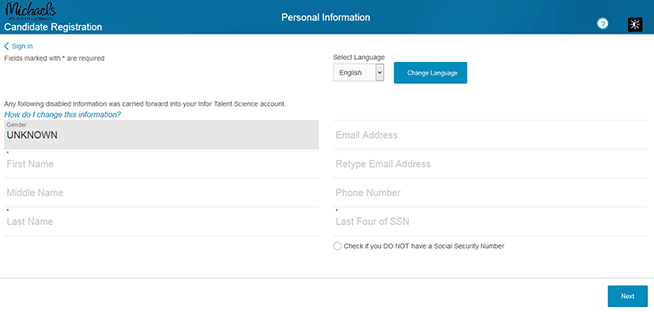 Step 8 – Press the "Next" button to load the next section of the application/questionnaire.
Step 9 – Complete all of the required sections of the online form. After the form has been completed it will be sent to all of the selected locations.
Comments
comments