Fill out the online Costco job application to apply for warehouse/store, business center, call center, and regional office jobs. Click the links on this page to find out more about the different careers offered by Costco.
About the Company: Members only "warehouse" retailer that has more than 700 locations scattered throughout the world (with the majority being in the United States). The company was founded in 1976.
Apply Online
Step 1 – Go to the Career Opportunities page to learn more about the different types of jobs that are available.
Step 2 – Press the "Click Here to Apply Online" link (located on the left side of the page).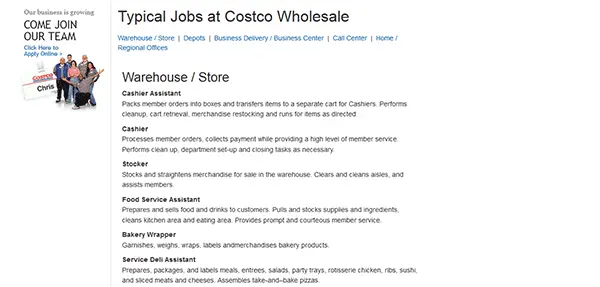 Step 3 – Search for a location in your area by entering your State/City or ZIP code.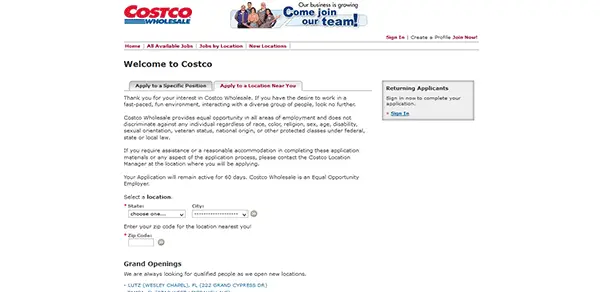 Step 4 – Click a location to view available job openings.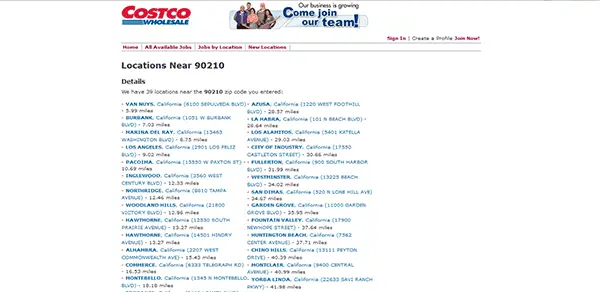 Step 5 – Click the position that you want to apply for.
Note: You can click "Any Position" to apply for all of the available jobs.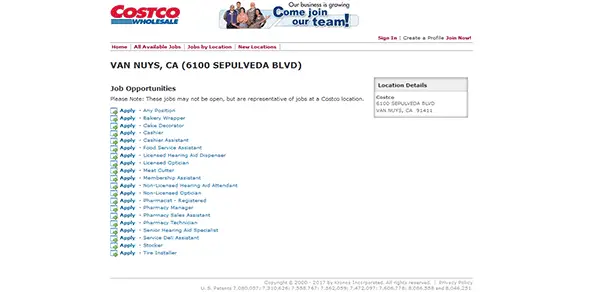 Step 6 – Press the "Apply Now" button.

Step 7 – Select which other locations you want to apply to (check each box), and then press the "Begin Application" button at the bottom of the page.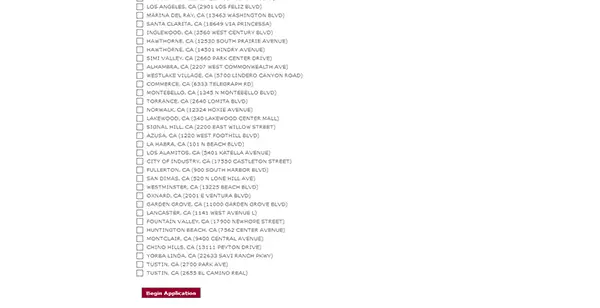 Step 8 – Sign in to your account (or create a new one). If you need to create an account, provide the following details:
First name
Last name
Email address
Password
Password hint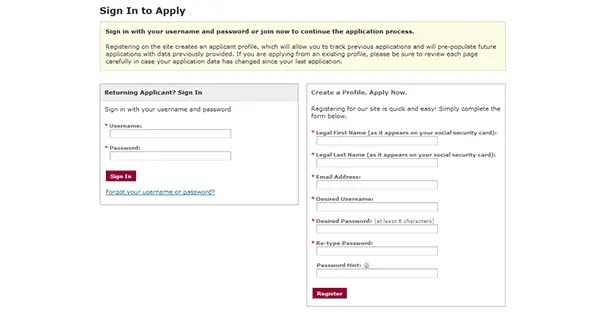 Step 9 – Agree to the terms/conditions and then hit the "Next" button to go to the next section of the form.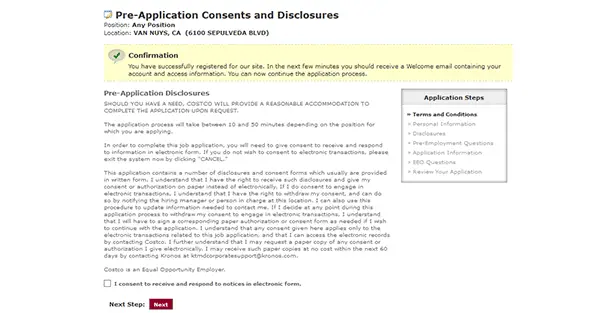 Step 10 – Personal Information – Fill in the following personal details:
Address
Country/region
City
State
ZIP
Phone number
Email address
Best method of contact
How you heard about this position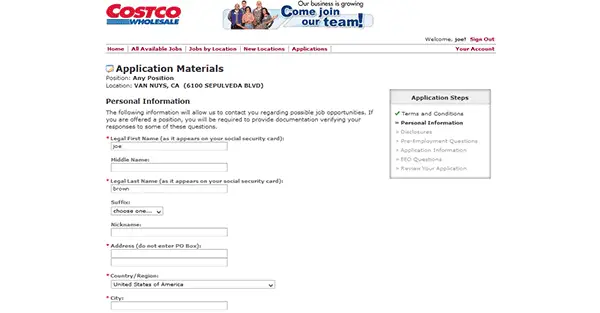 Step 11 – Complete the following remaining sections (ALL required information must be entered into each section before you may continue the application):
Disclosures
Pre-employment questions
Application information
EEO questions
Step 12 – Review your application and then submit it for processing.