Read the guide posted on this page to learn how to fill out the online Meijer job application. Numerous different types of careers can be applied for online including retail, merchandising, corporate, distribution, IT, pharmacy, and internship positions.
About the Company: Meijer is a grocery store chain based in the Midwestern United States. The company maintains more than 200 stores, in addition to over 180 gas stations.
Apply Online
Step 1 – Go to the main job search page (here: https://jobs.meijer.com/).
Step 2 – Search by keyword or location (you can also select which job category you're interested in from the list of links near the bottom of the page).
Note: The remainder of this guide details how to find/apply for retail jobs.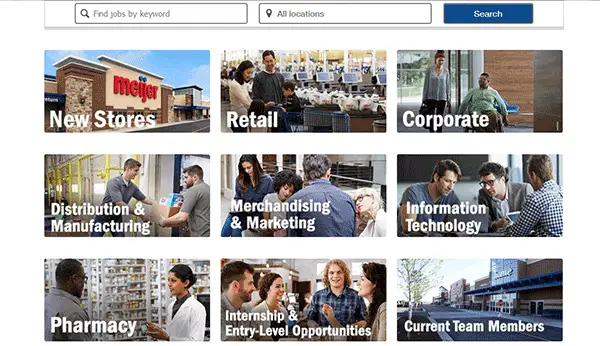 Step 3 – Click the type of retail position you're interested in applying for (e.g. hourly, loss prevention, seasonal, leadership, etc.).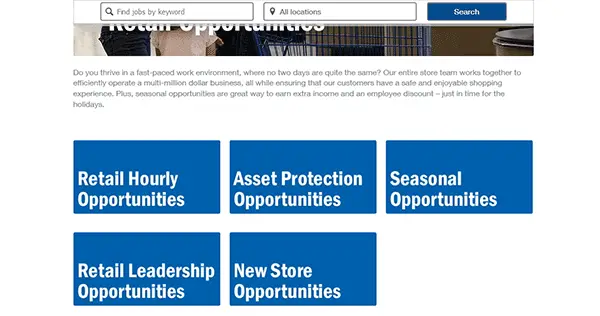 Step 4 – Click the "Search" button.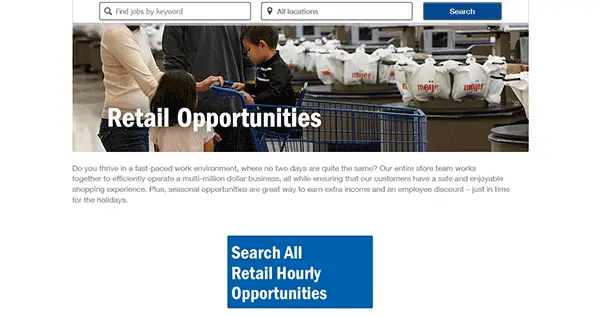 Step 5 – The results can be refined by selecting a location or category.
Step 6 – Press the link of the job you want to apply for.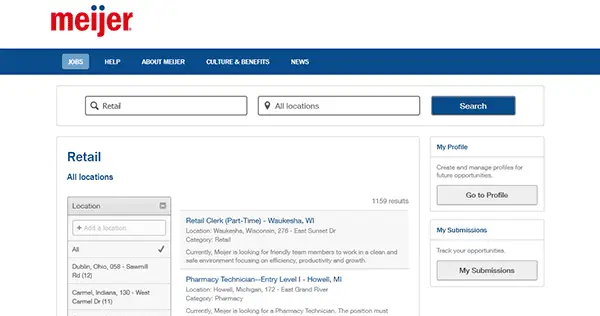 Step 7 – Press the "Apply for Job" button to go to the next step.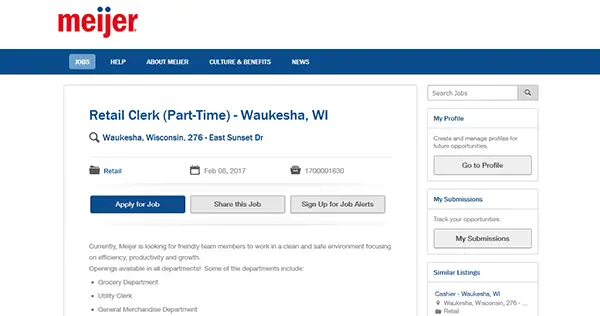 Step 8 – Fill in your email address and click the "Go" link.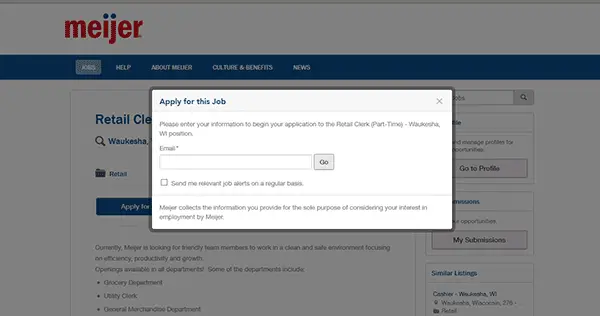 Step 9 – Enter your full name and then click the "Start Application" button.
Step 10 – Create a username and password.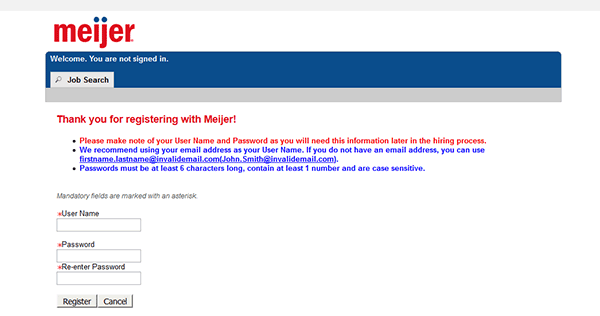 Step 11 – Personal Information – Enter the following listed details into the "Personal Information" subsection:
Source type (referral)
First name
Middle name
Last name
Street address
City
Zip
Country
Email address
Primary phone number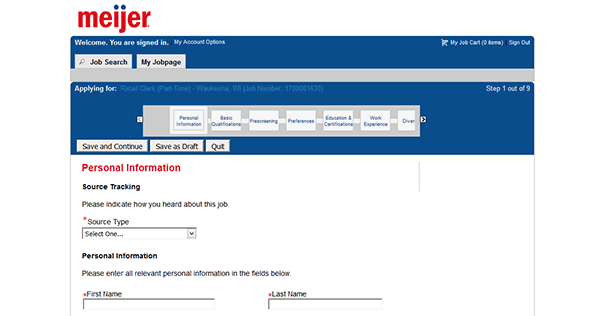 Step 12 – Basic Qualifications – Provide answers to all of the questions in this subsection, and then click the "Save/Continue" button to move to the next step.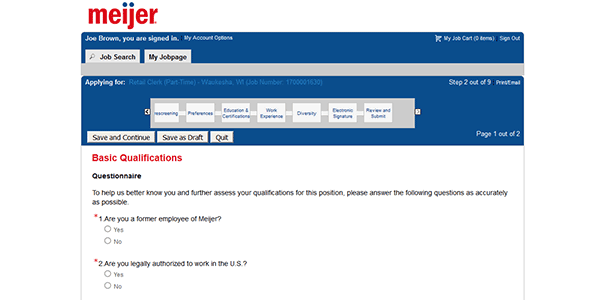 Step 13 – Complete the online application by submitting the required details for the following subsections:
Prescreening
Preferences
Education and Certifications
Work Experience
Diversity
Electronic Signature
Review and Submit