Dollar Tree Job Application
Use the online Dollar Tree job application to apply for available positions in your area. The company has more than 5,400 stores throughout the lower 48 States (as well as Canada). Dollar Tree is a discount retailer that specializes in selling various types of goods for $1 or less. Numerous job types may be applied for online including retail (hourly/management), corporate, and logistics positions.
Apply Online
Step 1 – Go to the Dollar Tree Careers page (click here).
Step 2 – Click the "Search and Apply" link to search and apply for jobs. The search form will open in a new browser window.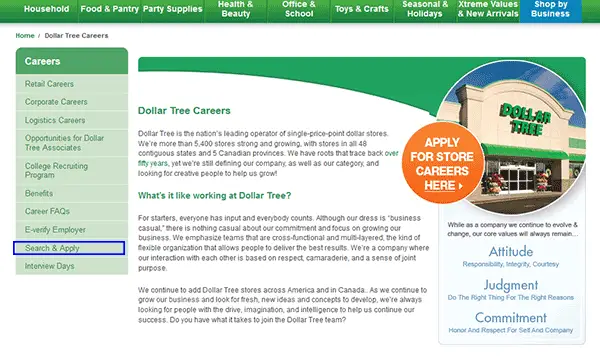 Note: If you want to learn more about the different career opportunities available click the "Retail/Corporate/Logistics Careers" links.
Step 3 – Enter a job title, keyword, job category, or location – and then press the "Search" link to load the results.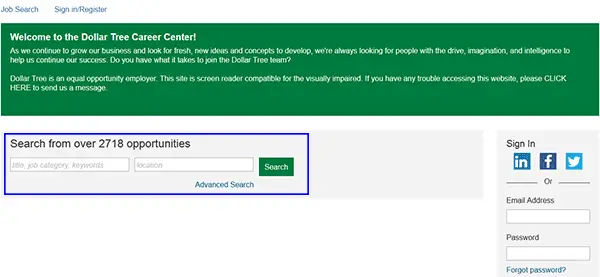 Note: Hit the "advanced search" button to fill out a more detailed search form.
Step 4 – Click the title of the job you want to apply for.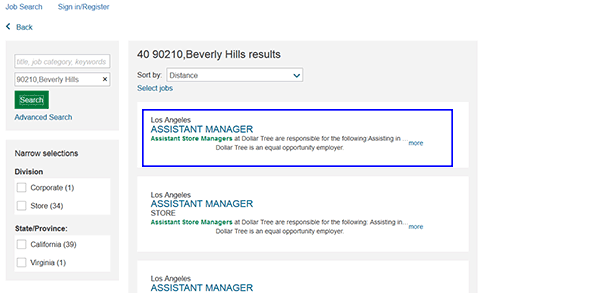 Step 5 – Read the job description/requirements. Click the "Apply to Job" button at the bottom of the page.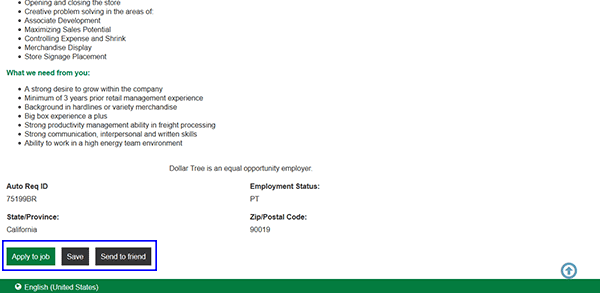 Step 6 – Log in using your LinkedIn, Facebook, or Twitter credentials. If you need to register a new account click the "Sign In/Register" link.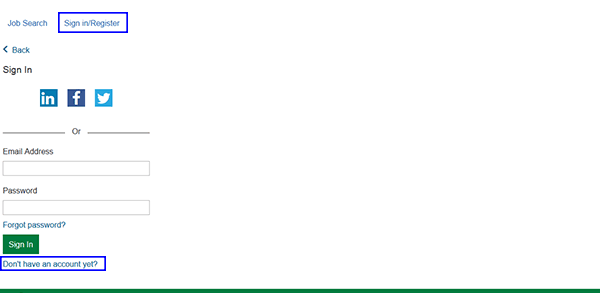 Step 7 – Enter your username, password, and security question/answer. Press the "Continue" button.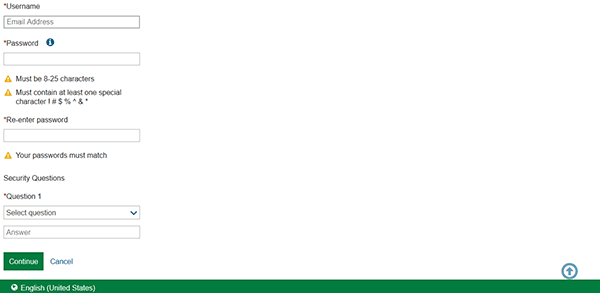 Step 8 – Hit the "Let's Get Started" button to begin filling out the application.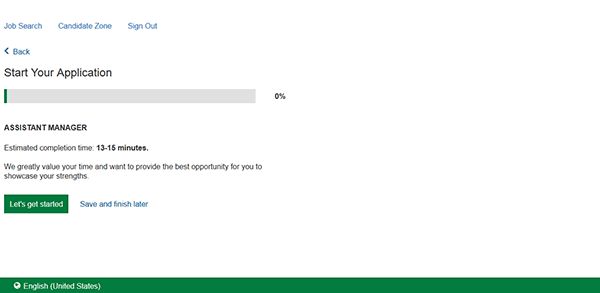 Step 9 – Pre-Qualifying Questions / Source:
Select whether or not you're a current employee of Dollar Tree/if you've ever worked there.
Select if you're eligible to work in the U.S.
Submit if you're over 18 years old
Answer if you're able to perform the functions of the job
Submit where you heard about the job opportunity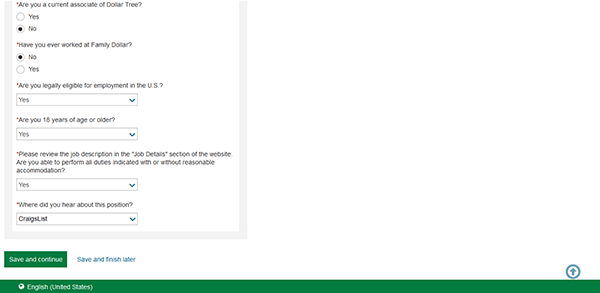 Step 10 – Job Related Questions – Answer all of the questions by selecting the appropriate answers from the drop-down lists.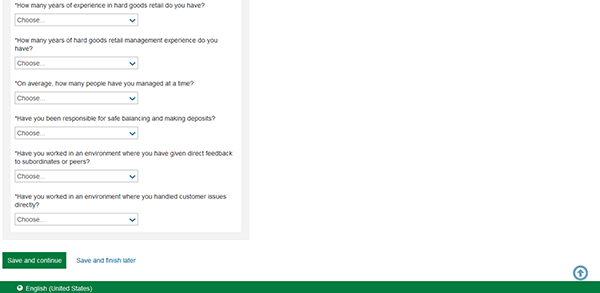 Step 11 – Complete the remaining application sections. After your application has been sent to the location(s) you've applied to, you will be contacted regarding its status.
Comments
comments