Use the guide on this page to learn how to complete the Wegmans job application online. Numerous career areas can be applied for online including corporate, retail, distribution, hospitality, and supply chain positions.
About the Company: Wegmans is a grocery store chain with over 90 locations throughout the Northeast/mid-Atlantic regions of the United States. The company is based out of New York, and was founded in 1916.
Apply Online
Step 1 – Click here to go to the main careers/jobs site (link will open in a new browser tab/window).
Step 2 – Fill in the search form by entering a keyword (e.g. job title) or location (city, state, or zip code). Hit the "Search Jobs" button to load the results page.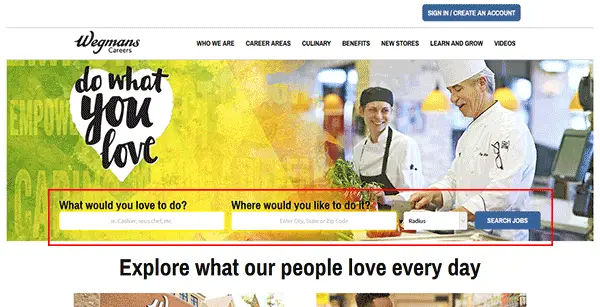 Step 3 – The results can be filtered by category, state, city, address, or schedule (full or part-time). Click the title of the job you want to start the application process for.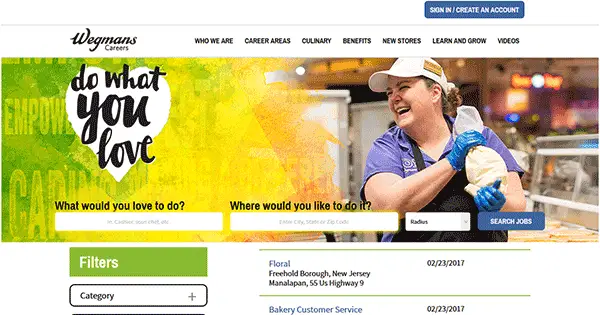 Step 4 – Read the job description, qualifications, etc. and then press the "Apply Now" button (outlined below).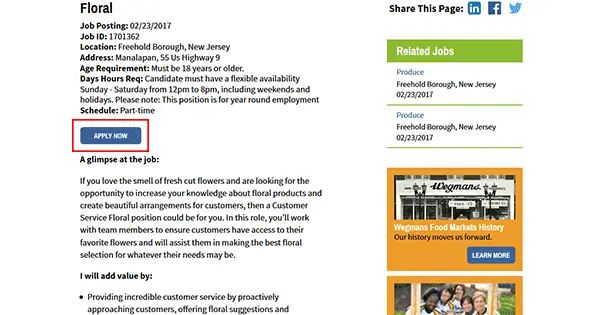 Step 5 – Log in to your account. If you need to register a new account click the "Create a New Account" button.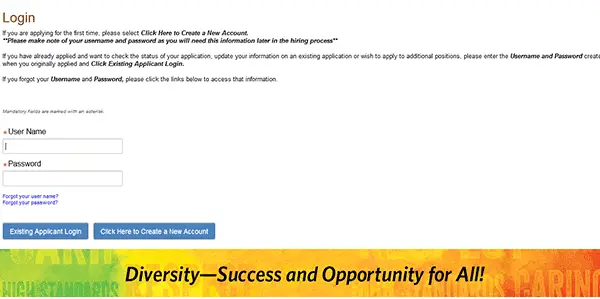 Step 6 – Create a username and password, and then enter your email address.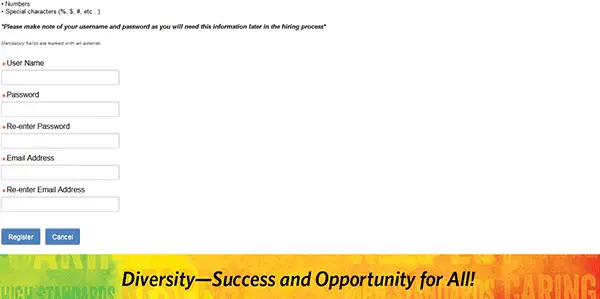 Step 7 – Personal Information – Fill in the following personal details into the form:
First name
Last name
Address (line one)
Place of residence/country (select from drop-down list)
City
Zip code
Primary phone number
Email address
If you're eligible to work in the U.S.
If you're at least 18 years old
Weekly/daily availability information
Areas of interest
Schedule (part-time or full-time)
Source tracking
Step 8 – Press the "Save/continue" button to go to the next section. Submit the required information for the remaining subsections/sections of the application form:
Work experience
Education
Certifications
Pre-screening
Resume
eSignature
Review and submit