Rouses Job Application & Careers
Apply for current openings by filling out and submitting the Rouses job application online. Positions can also be applied for by emailing a copy of your professional resume to the company's human resources email address ([email protected]). Use the instructions posted below as a reference when searching/applying for jobs.
About the Company: Rouses is a supermarket chain based out of Thibodaux, Louisiana. The company was founded in 1937 and operates over 30 locations throughout Louisiana, Mississippi, and Alabama. Rouses has more than 4,500 employees.
Apply Online
Step 1 – Access the company's employment page by going here (link will open in a new browser window/tab).
Step 2 – Press the "Click Here" button to go to the next step of the online hiring process.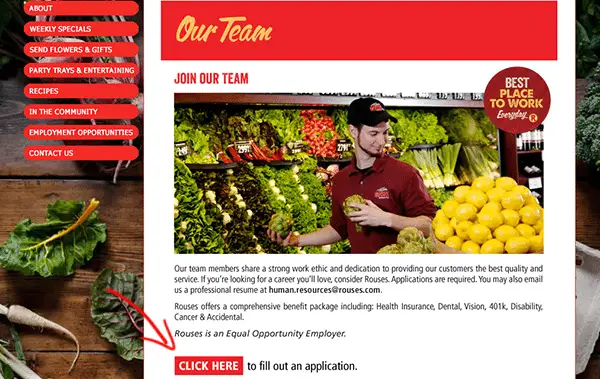 Step 3 – Click the "Fill Out" button.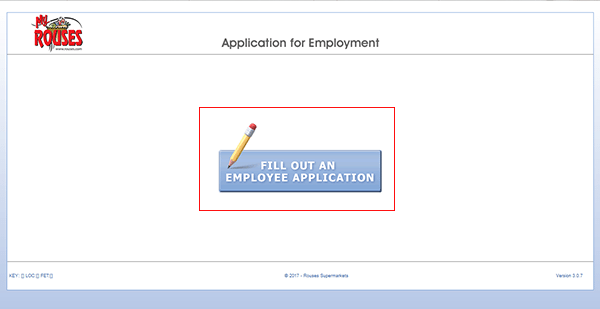 Step 4 – In the first section of the online form submit the following information:
Social security number
Confirm social security number
Prefix
First name
Middle initial
Last name
Suffix
Email address
Primary street address
Apartment number
City
State
Zip code
Street address (mailing)
City
State
Zip code
Home phone number
Mobile phone number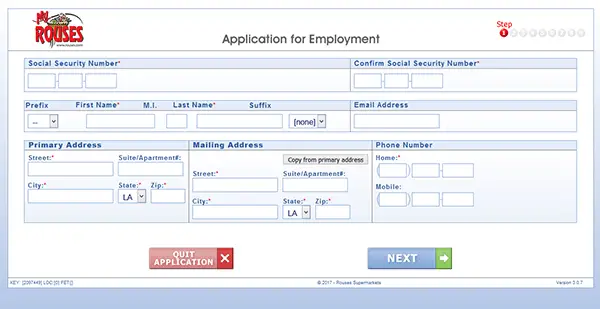 Step 5 – Press the "Next" button to go to the next section of the form. Select which locations you want to submit the application to.
Step 6 – In the third section of the form answer the following questions:
Are you 16 years of age or older?
Are you 18 years of age or older?
Have you ever been convicted of a crime (other than a minor traffic offense?)
Have you ever worked for the company before?
Are you able to show proof of your right to work in the United States?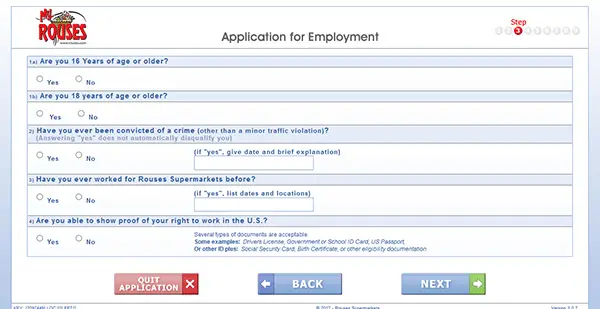 Step 7 – Submit the following required details into the appropriate input fields (in section four of the form):
Position available
Other positions considered
When can you normally work? Please fill out all fields
Salary expected
Status desired
Hours per week desired
Data available
AND
Complete the remaining sections