United Supermarkets Job Application & Careers
The job application can be found on the company's main employment site. Use the links/buttons provided on this page to go directly to the company's careers page. Once you're on the careers page you will be able to search the list of current openings, create a job portal account, and submit applications for positions that you are interested in. The guide posted below provides a general overview of the company's online application process.
About the Company: United Supermarkets is an American supermarket chain located/based out of Lubbock, Texas. The company was founded in 1916 and operates over 60 locations throughout the country.
Apply Online
Step 1 – The first step of the company's online job application process is to go to the main jobs page. Click this link to have the page open in a new tab/window.
Step 2 – Once you're on the main careers page scroll down and then press the button that corresponds to the career type that you're interested in applying for. Click the "Potential Team Members" button to go to the main job search page.
Note: This guide covers how to search/apply for retail positions.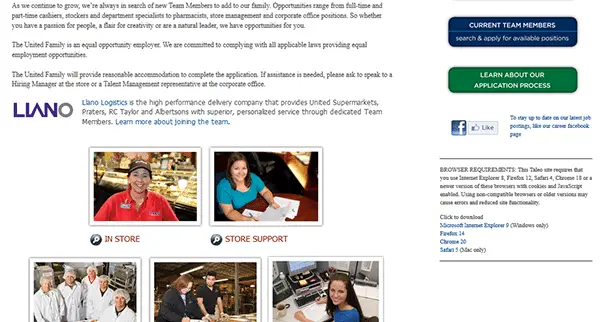 Step 3 – Use the search form to look for specific positions. The list of current openings will load directly below the form. When you've found a position that you want to apply for click its link to go to the next step of the process.
Step 4 – Review the complete job description and then click the button that's outlined in red in the below screenshot (to go to the next step of the process).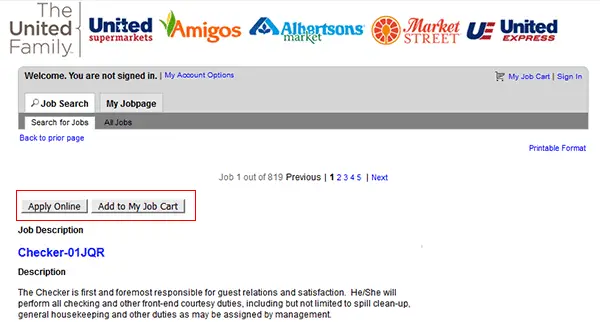 Step 5 – In order to continue with the application process you will be required to register/create an account. Press the "New User" button below the login form to go to the registration page.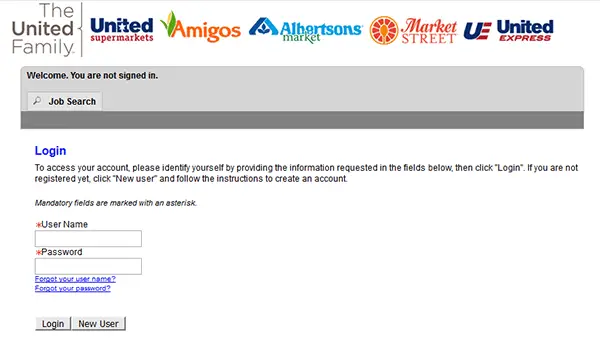 Step 6 – After you've created an account you will be able to begin filling out the company's online application form.