Northgate Gonzalez Markets Job Application
The Northgate Gonzalez Markets job application can be accessed by going to the company's main website and then clicking the "Careers" link. Read the instructions posted below for more information regarding how to navigate the company's website, how to search for jobs, and how to fill out/submit an application. Both retail and corporate positions can be searched/applied for on the job search site.
About the Company: Northgate Gonzalez Markets is an American chain of grocery stores based out of the Southern California region. The company operates numerous stores throughout the region, and owns several other brands (primarily in the Southwestern United States).
Apply Online
Step 1 – Start by going to the company's homepage. Click here to open the homepage in a separate browser window/tab.
Step 2 – Scroll down the page and click the "Careers" link at the very bottom of the page. Clicking this link will take you to the company's main job search page/site.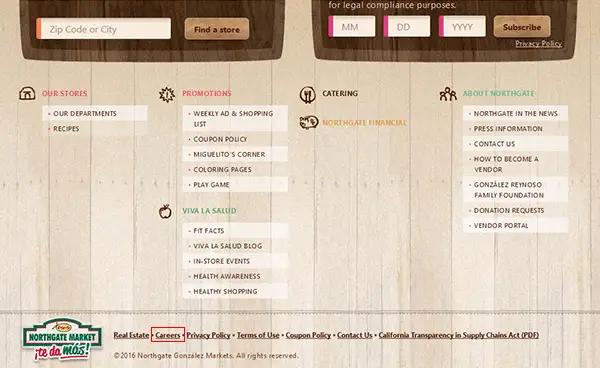 Step 3 – Enter a keyword into the first input field, and then select a location/category, schedule, and list order from the various drop-down lists.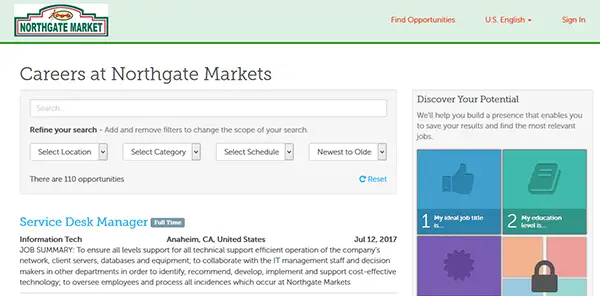 Step 4 – Click the link of the job that you want to submit an application for. You will be taken to the job description page.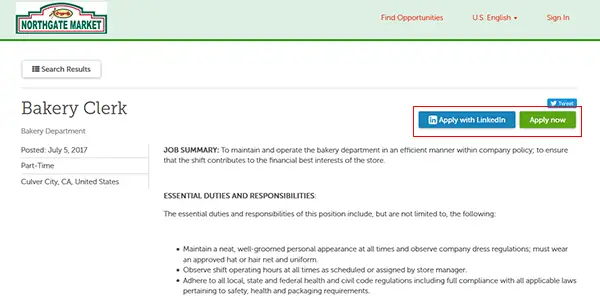 Step 5 – Press one of the buttons as outlined below.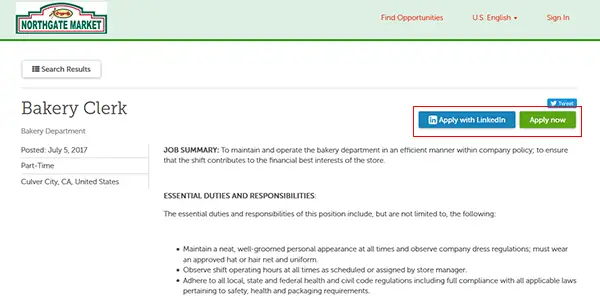 Step 6 – If you already have an account sign in to it, otherwise click the "Yes, I Agree" button in the register/consent policy section of the page.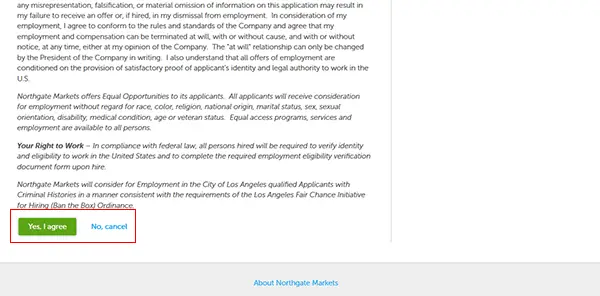 Step 7 – Registration – Enter the following details into the registration form:
First name
Last name
Email address
Password
Re-enter password
Primary phone number
AND
Click the "Register" button to create your account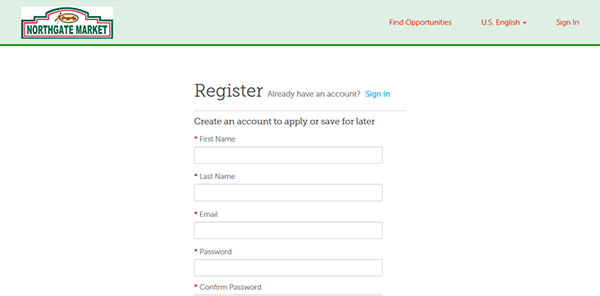 Step 8 – Log in to your account to access the online application form. After you've successfully logged in to your account you will be transferred to the first step/section of the application.
Step 9 – Complete all of the sections of the form by submitting any/all required details (into each specific section or subsection).