NASA Job Application & Careers
The online NASA job application is available via the organization's employment page. Follow the links posted on this page (near the top of the page/in the instructional guide) to go to the company's employment page. When you open the organization's employment portal you will be able to search for current job openings, register for an online account, and fill out/submit applications for any job openings that you want to apply for.
About the Organization: NASA (National Aeronautics and Space Administration) is an American agency that oversees the country's civilian space program, as well as a large portion of the country's aeronautics/aerospace research activities. The organization was created in 1958 and employs more than 17,00 people. NASA is headquartered in Washington D.C.
Apply Online
Step 1 – Start by going to the organization's main employment site (click here – link will open in a new browser tab or window).
Step 2 – Click the "Current Opportunities" link (seen outlined in red in the below screenshot) to be taken to the main list of current job openings.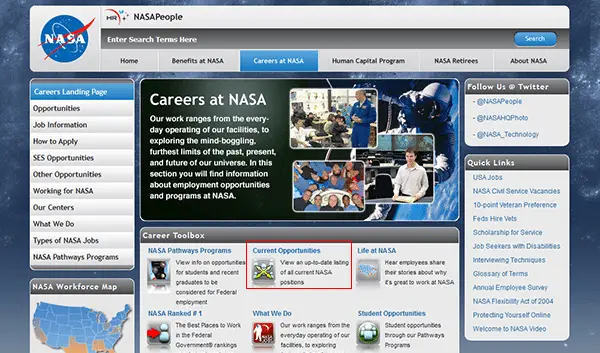 Step 3 – Click the drop-down list to view the current openings by location. Press the link of the position to view more detailed information regarding the job OR click the link as shown in the below screenshot to go to the next step of the process.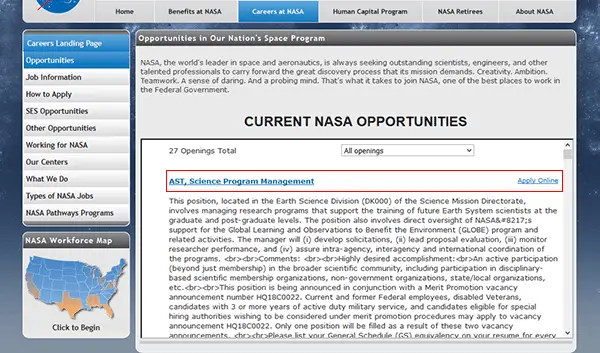 Step 4 – Read the job overview/duties subsections and then press the button as shown below.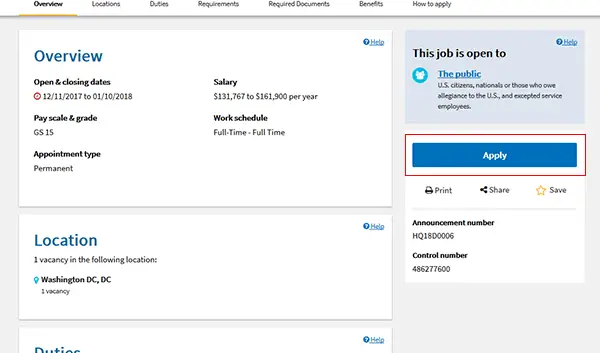 Step 5 – Press the "Create a New Account" button/link to go to the account registration page.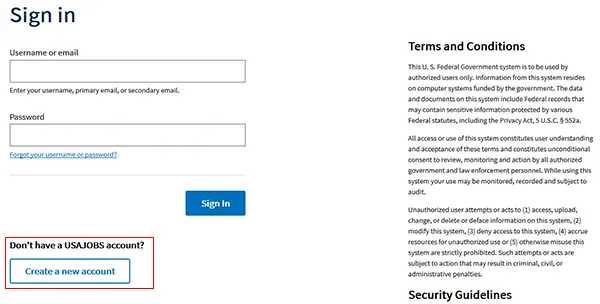 Step 6 – Create Account – Submit the following details into the form and then click the "Create Account" button to go to the next step of the registration process:
Primary email address
Confirm primary email address
Username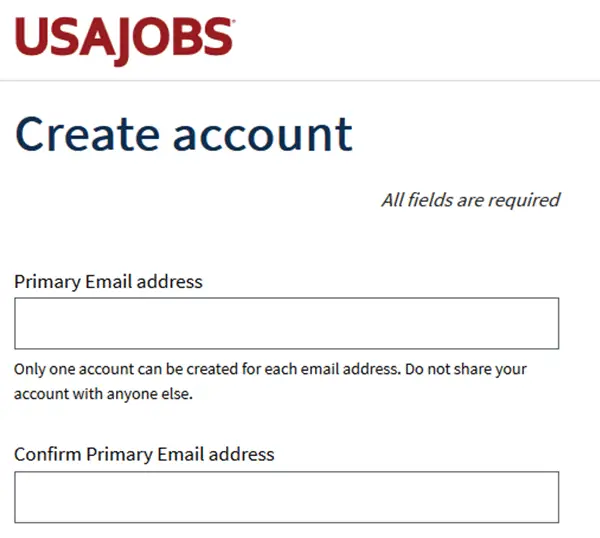 Step 7 – Create your account password and submit any required details into the form. After your account has been created you will be able to begin the application process for the position that you want to apply for.